We are a home of diverse range of gardening tools, donated by the community and local businesses. From hand tools to wheelbarrows, hoses, watering cans and a range of other useful bits and pieces.
These tools are available to everyone in the community, for free. Whether it's a working bee at your school, community garden or in your own back yard, we've got what you need for all your garden missions. Users are asked to read and sign a short pānui regarding care for the tools and their clean and dry return to the bank.1.
Garden hand tools. forks, trowels etc are available to check out from the Awapuni, Roslyn and Te Pātikitiki branch libraries. Check out the Seed Exchange while you're there!
2. Larger tools and wheelbarrows. Available from the ENM office, 145 Cuba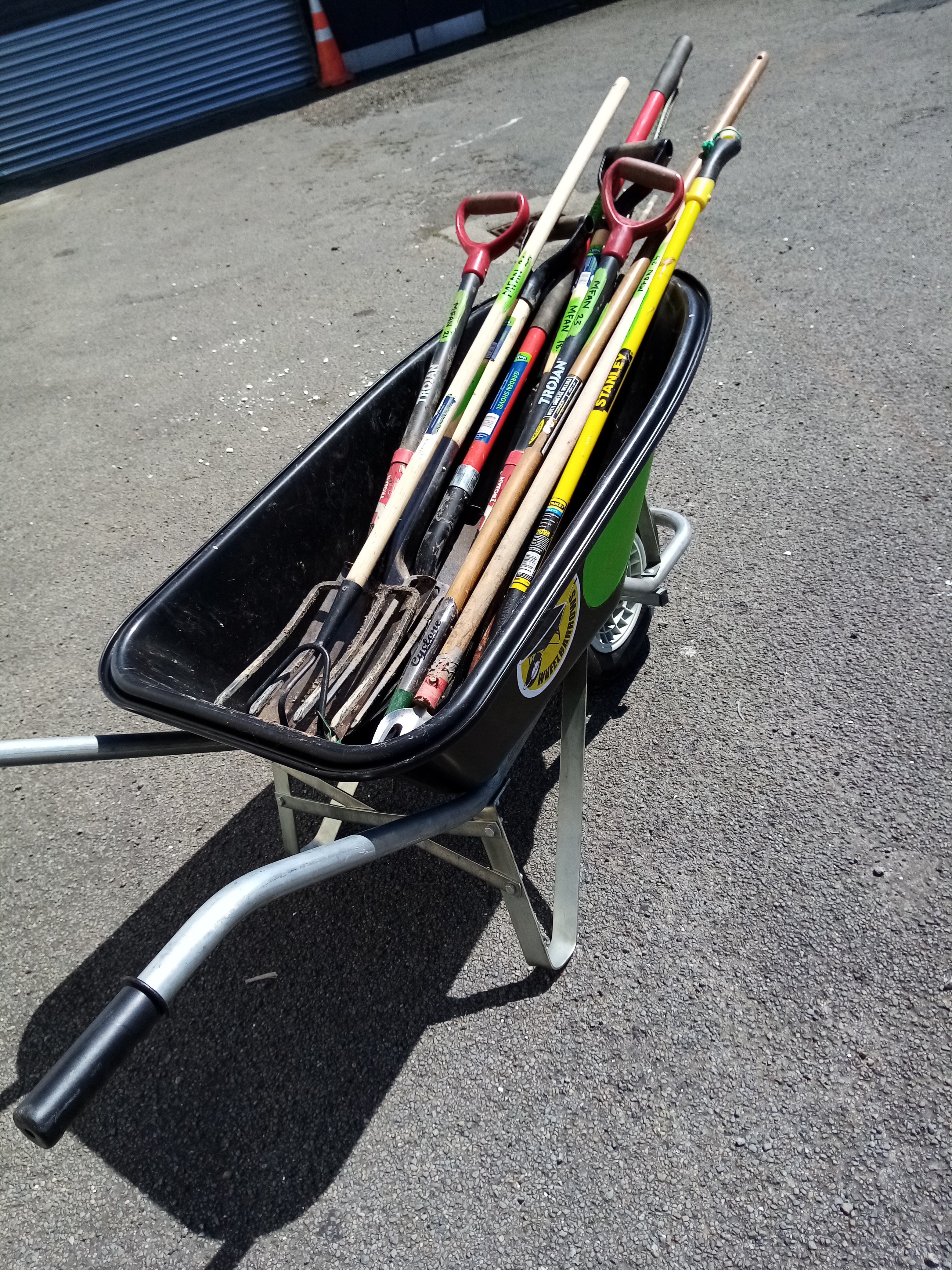 St. Contact food.action@enm.org.nz first, to make sure what you want is available.
Donations of gardening tools are always welcome.
These can be made to the ENM office, 145 Cuba Street, Palmerston North or please email. food.action@enm.org.nz.