The Rubbish Trip Zero Waste Shopping Guides
Zero Waste heroes The Rubbish Trip have compiled an excellent Zero Waste shopping guide for the Manawatū/Horowhenua/Rangitikei regions.
They also have guides for all other regions of New Zealand.
Zero Waste Manawatū Facebook Group
A group for people in the Manawatū who are on the journey towards Zero Waste or living without single-use plastics and other products destined for landfill.
A respectful, compassionate community with an emphasis on inspiration and knowledge-sharing community!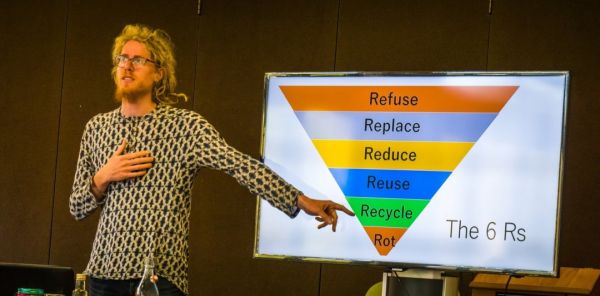 Liam from The Rubbish Trip with the 6 Rs of Reducing Waste