The 4412 Kai Resilience Strategy (KRS)
The 4412 KRS was born out of the moemoea of Ora Konnect, a collaborative group of Māori Health providers, Mana Whenua-Rangitāne, and other groups with a vested interest such as the NZ Police, Massey University, Kainga Ora and Palmerston North City Council. Ora Konnect created a series of squads to focus on areas of need in the 4412-postcode area of Palmerston North. The Kai Security Squad was created with the goal of bringing together the various local organisations working in the food insecurity space to formulate a strategy to support Whānau on their journey to food sovereignty. In 2019 ENM's Manawatū Food Action Network (MFAN) collective joined the collaboration and received sufficient resourcing from the 2021 Lotteries Covid-19 Community Wellbeing fund to develop the 4412 Kai Resilience Strategy (KRS).
The need for and development of this strategy was informed by this Situation Analysis study, undertaken in 2021.
Handing the Strategy to the people of the 4412, October 2022.
The 'Let's Grow 4412' event was a celebration of diversity, food and community, and an opportunity to hand the finalised KRS over to the community. The new māra kai/learning garden at Te pātikitiki was officially opened and blessed through karakia and waiāta. Workshops presented the wisdom of growing food, foraging for food, garden planning and storytelling. A crowd of almost 200 had their hunger sedated through the diverse range of free food provided by the Punjabi, Afgan, Cambodian and Samoan communities, a sausage sizzle from PNCC and an ice cream truck sponsored by Kainga Ora. Cultural performances from Tongans, Tokolauans and Monrad Intermediate kapa haka group were another highlight of what was a fun-filled day. bringing community together. Photo credits Danu Sefton.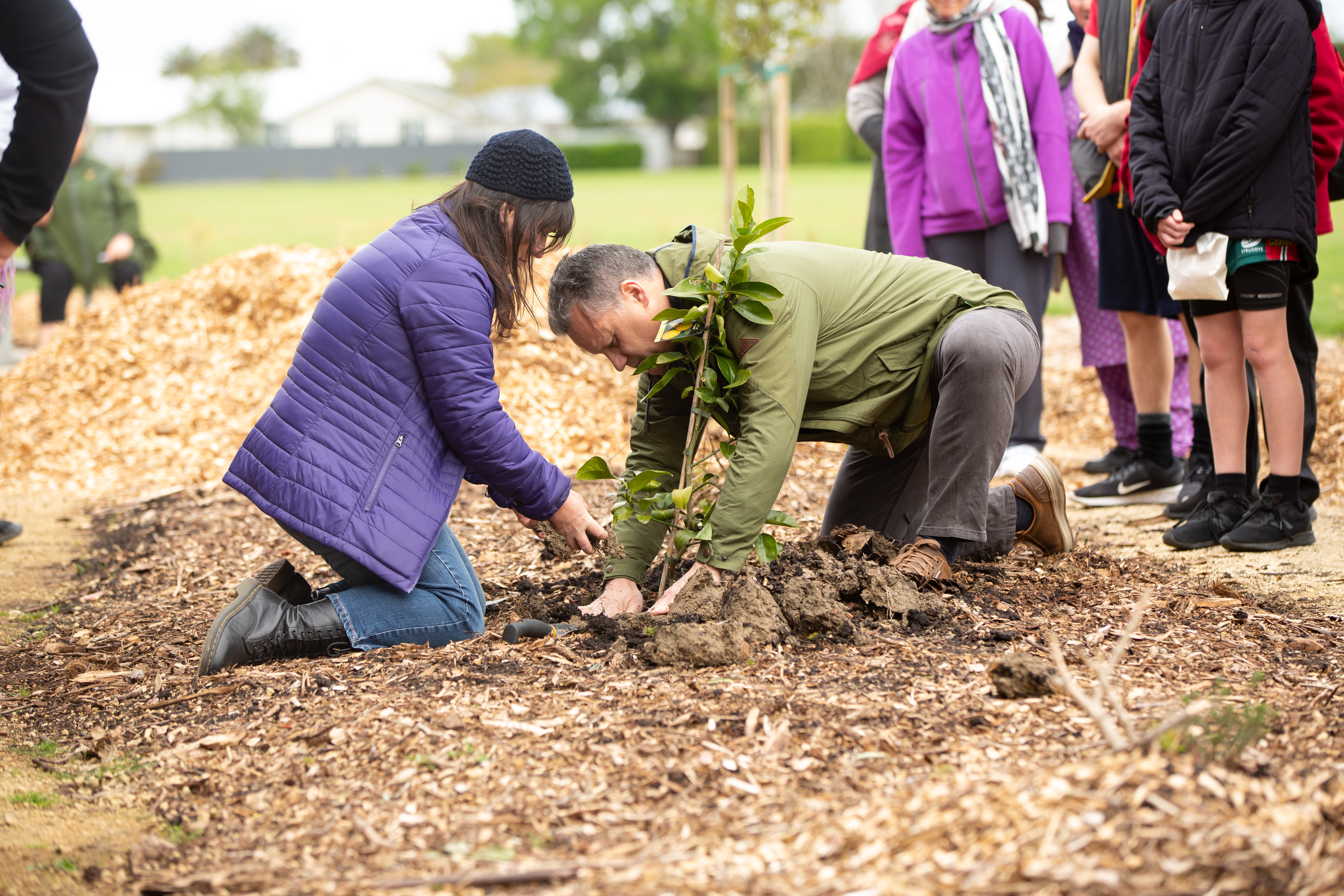 Moving from Strategy to action-
The Kai Resilience Project
The implementation stage of the 4412 KRS is about initiating and facilitating the many projects identified by the community as urgent to bring greater kai resilience to our rohe.
In the 6 months after the KRS release we have:
Delivered 53 planter boxes To Kainga Ora residents.
Presented one workshop of funding opportunities for food support organisations.
Built three community gardens.
Built 30 māra kai in whānau homes
Planted 24 fruit trees on PNCC land and 40 in whānau homes.
Brought a trailer for community activities.
Hosted two Manawatū Food Action Network huis.
Created Let's Grow 4412, an annual fun food event.
Helped facilitate 12 Let's Grow Highbury sharing sessions
Supported Palmy Crop Swap.
Rescued hundreds of seedlings from nurseries and distributed them to the community.
Started a research project on rescuing more food in our region.
Created a kai support poster which we delivered to community organisations.
Presented a kai resilience submission to PNCC.
Employed a part time māra kai builder.
Held weekly māra kai sessions.